Graphiste et illustrateur internationalement reconnu, domaine où son travail obtient de nombreuses distinctions : Grand prix de l'affiche française 1984, Prix d'honneur de l'affiche 1983 des Japan' railways, Grand prix de l'affiche 1978 de l'Art Director Club of Tokyo, Grand prix de l'affiche française 1977, Hélène Majera abandonne en 1986 l'image publicitaire pour se consacrer à la peinture.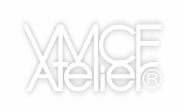 Valerio Maria Ferrari is born in Italy, he lives in Milan and Paris. He took a degree in Architecture at the Polytechnic institute of Milan. He is enroled as a member of the Architects association of Milan, n° 7413. During his studies he works with the director Piero Faggioni in putting on stage several operas (Teatro alla Scala of Milan, Opera Garnier of Paris, Covent Garden of London, Metropolitan Opera of New York ; Opera Theater of Tokyo, Liceau of Barcelona, etc...). For 4 years runs the seminars on aesthetics for the students of architecture under the direction of the philosopher Stefano Zecchi. These experiences lead him to conceive an alternative theater for the opera : the Vision Music Facilities Theater (a still work in progress project)… Between 1990 and 1993 he meets the Chilean painter Matta and espouses the surrealist culture and the Situationisme in art and architecture. Beetween 1993 and 2003 he works on multidisciplinary projects from architecture to live performance design. In 2003 he founds the VMCF Atelier, Virtual Machine Concept Facilities.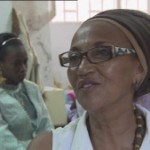 Dans le cœur historique de l'Ile Saint-Louis (Sénégal), une maison du 19ème siècle, tel un oasis de paix et de fraicheur, vous ouvre son jardin et ses galeries ombragées.